Aspire Arkansas is a project of Arkansas Community Foundation, a statewide community foundation that gives donors, professional advisors, community leaders and nonprofits resources to make charitable giving more effective.
The Community Foundation promotes smart giving to improve communities by offering tools like Aspire Arkansas that help Arkansans protect, grow and direct their charitable dollars as they learn more about community needs. We make grants and share knowledge, supporting charitable programs already working for Arkansas and partnering with others to create new initiatives that address gaps in our communities.
Since 1976, Arkansas Community Foundation has provided more than $179 million in grants and partnered with thousands of Arkansans to help them improve their neighborhoods, towns and the entire state. We work locally through a network of 28 affiliate offices, each with a local staff presence and advisory board.
Arkansas Community Foundation
5 Allied Drive, Suite 51110
Little Rock, AR 72202
501-372-1116
888-220-2723
arcf@arcf.org
For media inquiries, contact Lea Whitlock, lwhitlock@arcf.org.
For questions about the Aspire program, contact Sarah Kinser, skinser@arcf.org.
Better Data Means Better Solutions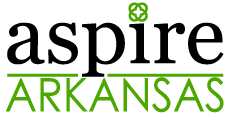 Aspire Arkansas grew from a need that Arkansas Community Foundation identified for more accessible, localized data to drive community improvement. In 2011, the first Aspire Arkansas report was published with county-by-county data on issues important to Arkansans. The data was updated in 2013 and an Aspire Actions report was added to help Arkansans bridge the gap between data and actions that could accomplish specific community goals.
Now, this expanded online version of Aspire Arkansas which debuted in May of 2018, provides downloadable data on education, healthcare, families and communities to help individuals, organizations and communities make better decisions through better data access.
Data can tell stories that help us understand where our state currently stands while also serving as a compass to help determine where we should go. Arkansas Community Foundation's goal is that Aspire Arkansas will help Arkansans discover these data stories and use the power of knowledge to create positive change.
Mission
Arkansas Community Foundation engages people, connects resources and inspires solutions to build community.
2017 Annual Report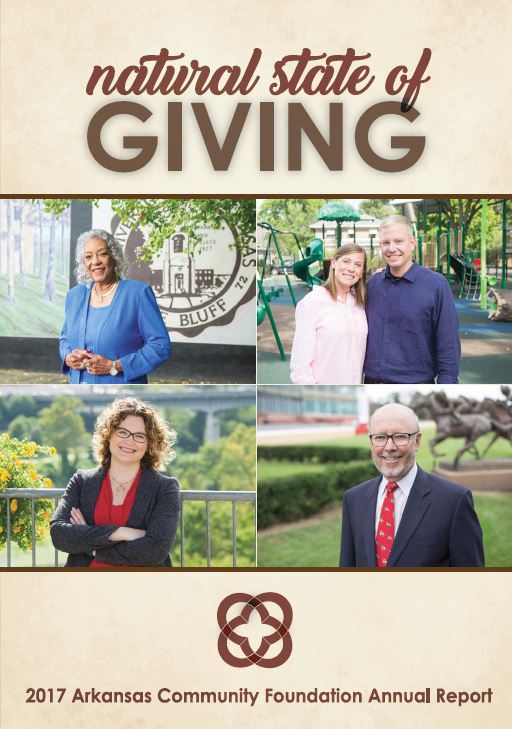 See How the Community Foundation Works