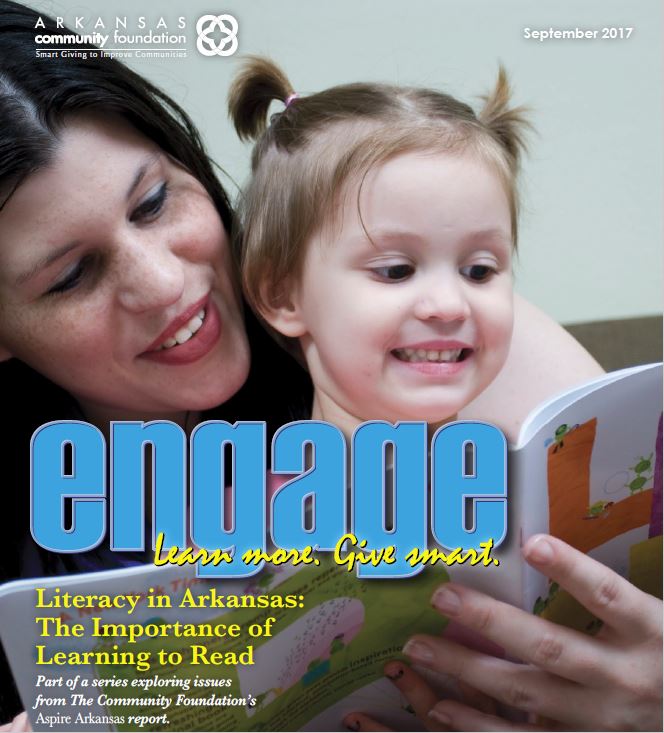 Betty Furman takes care of many people – relatives who are ill, elderly friends who can no longer drive, friends who can't afford to buy groceries, grandchildren whose mother leaves for work before the sun comes up.
She wants to be able to read so she can take better care of herself. "I need to know how to read," says Furman, of Conway. "I take medicines but I don't even know what I take."
Furman, 77, has tried to learn before, her progress interrupted each time by health problems and life circumstances. Once she was even dropped from the tutoring roster after her teacher went on vacation.
"Then I tried it again," says Furman. "I just keep coming back."
She is making progress and credits her tutor, Stacy Lindsey of Greenbrier, who volunteers through Literacy Action of Central Arkansas. Furman and Lindsey have met weekly for about a year.
According to Literacy Action of Central Arkansas, 145,000 Arkansans struggle with basic reading and writing skills, which means they struggle with tasks like reading to their children, writing checks, filling out job applications and more.
Literacy Action volunteers meet one-on-one with students to work on reading and writing skills. Other groups use certified teachers in classrooms and some, use both certified teachers and non-certified volunteers.
The Literacy Council of Crittenden County and the Arkansas State University-Midsouth Adult Education merged recently and is in the process of transferring students who were taught one-on-one by volunteers to classes taught by certified teachers. Volunteers may be available for students who need extra help in the class.
Thomas Schlauch, who was the director of the Literacy Council of Crittenden County and who is the director of the adult education department at the ASU-Midsouth, said classes will be held at a variety of locations to accommodate more students, and class start and end times will be timed to work with public bus schedules.
"What we had noticed was that generally speaking we were able to serve more students in a shorter period of time and really grow the program overall, even though there were occasionally some students who resisted being in a classroom and would rather be provided with one-on-one instruction," says Thomas.
Dawn Humphry, lead instructor with the University of Arkansas Cossatot - Howard County Campus, Adult Education, is primarily charged with helping people get their GEDs, but she and her staff and a few volunteers work with basic literacy students, because there is no literacy council in that area to fill that need.
"We don't have a literacy council here and we desperately need one," says Humphrey.
One of her students, Jack Sanders of Nashville, lived with his grandparents because his mother died when he was young and his father couldn't raise him and his siblings while working at the sawmill.
"They were share-cropping and we had to start sharecropping, too," Sanders recalls. "We missed out on a lot of school because of it."
Sanders started taking classes – four hours a day, four days a week – at UA Cossatot in September 2016. He works with a tutor one-on-one at the university.
"I'm 80 years old and that gives me time to do other things that I need to do, like mowing yards and other things, like chores I need to do around the house and I keep up the church and things like that," he says.
Sanders retired from his position as a heavy equipment operator at Weyerhaeuser 20 years ago, so his goal of getting a GED now is solely personal.
"My grandfather gave me a lot of wisdom but I need to know about reading and writing," he says. "When you sit down and watch other people writing and you can't do it, it kind of bothers you. It does me."
Another Nashville resident, who asks to be referred to only by her first name, Barbara, is also taking classes at UA Cossatot.
"People say I'm really smart but I don't think I'm smart. I think, 'If you only knew that I can't read or write,'" she says, her voice breaking. "I'm so ashamed of it – I don't want anybody to know because people treat you different if they know."
She has been able to travel, even internationally, without being able to read signs by memorizing routes, and she gets close friends to read her mail for her. She writes checks by looking at a page she tore out of one of her reading workbooks earlier this year. That page shows numbers and the words associated with those numbers and she just copies them onto her checks.
Humphry can identify some of her students' learning barriers but she has not been able to pinpoint what, if anything, is holding Barbara back. She has referred Barbara for testing at Arkansas Counseling and Psychodiagnostics, but she recently learned that her Medicaid insurance won't cover the $400 exam.
Barbara won't give up, though.
"Before I leave this world, I want to read to my grandson-to-be and I want to read the Bible in church," she says. "Before God takes me out of this world, those are the two things I want to do."